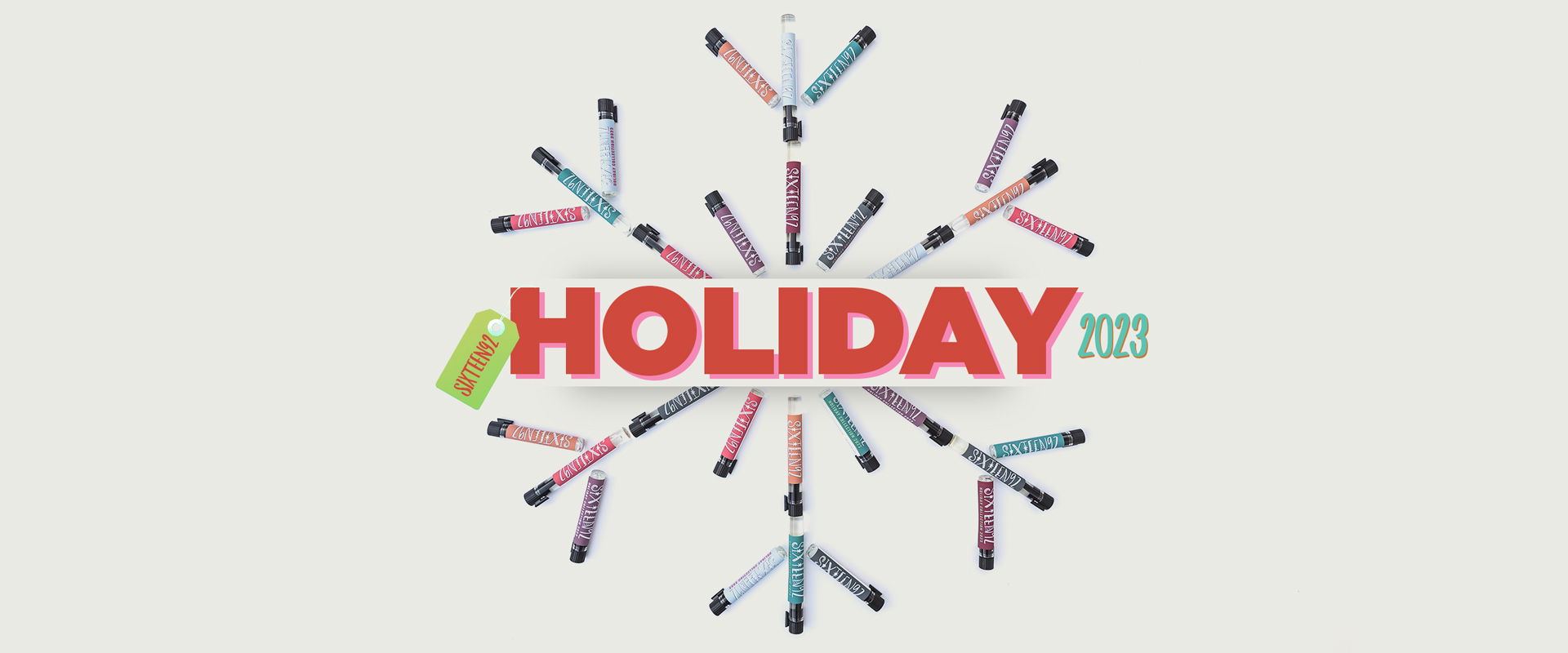 'TIS THE SEASON
for our ONLY sale of the year!
(and it's a good one)

JOIN US FOR A JOLLY HOLIDAY EVENT
The party starts Wednesday 11/22
SHOP HOLIDAY
HOLIDAY SALE : 11/22 - 11/30

All orders save 20% with code HOLIDAZE


Spend $150 and save 30% - no code needed!

*PLUS* All rewards members earn 2.5x points on any order!

Sale begins at Midnight CST on 11/22!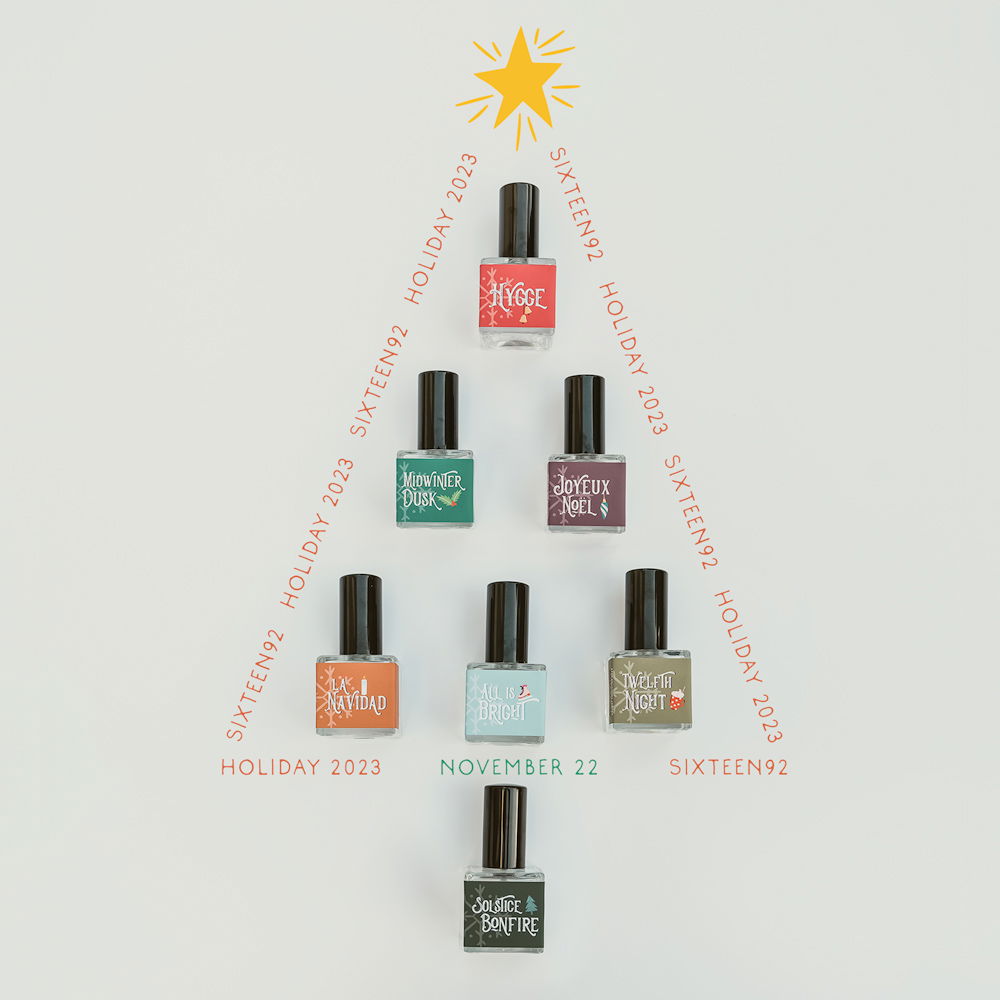 NEW PRODUCT & COLLECTION RELEASES
HOLIDAY 2023 COLLECTION

Our Holiday 2023 Collection features four of our favorite festive fragrances returning from previous years, along with three new additions. This is a LIMITED EDITION Collection available November 22 through approximately mid-January.

⛸️ ALL IS BRIGHT : Quiet snowfall, brisk winter ozone, warm peppermint tea, tightly laced ice skates on a glistening frozen pond
🧣 HYGGE : a comforting mélange of creamy amber, soft spices, winter cashmere, aged wine, and cozy musk (New!)
🌟 JOYEUX NOËL : Glowing bakery windows full of colorful marzipan treats, cinnamon dust, liqueur-soaked cherries, pain d'epices, paper snowflakes (New!)
🕯 LA NAVIDAD : Softly flickering farolitos, piñon fires, honeyed sopapilla, smoked green chiles, snow-capped mountain juniper
(This is a NEW version of last holiday's "To All A Good Night". Some of the fragrance notes are similar, but this is a new/totally reimagined fragrance)
🌲 MIDWINTER DUSK : Chilled evergreen boughs and bunches of mistletoe, a blanket of evening frost, distant sleigh bells, the soft glow of gas lamps on snowy cobblestone streets
🔥 SOLSTICE BONFIRE : Dark rum, grey ash, black amber, firewood bales, pine needle, charcoal, cedar, & billowing smoke on crisp winter air
🎩 TWELFTH NIGHT : A classic wassail recipe of roasted apple, sweet orange, brandied pear, and holiday spices topped with warm honeyed caramel and presented in an heirloom wooden bowl
SHOP THE COLLECTION
A limited number of samples & sample sets will be available from this collection. If you'd like to purchase samples it is recommended that you do so early, as these tend to sell out. This is to ensure that everyone has enough time to try their samples before the collection is retired. Full sizes will be restocked periodically throughout the availability period, while supplies last.

Holiday collection fragrances are available in perfume oil extrait (2ml samples & 6ml roll-on), SuperNatural hair serums, AURA linen sprays, and Parfum extrait (10ml travel spray & 30ml). Discovery sample sets and full collection sets of perfume oil extrait and Parfums are also available.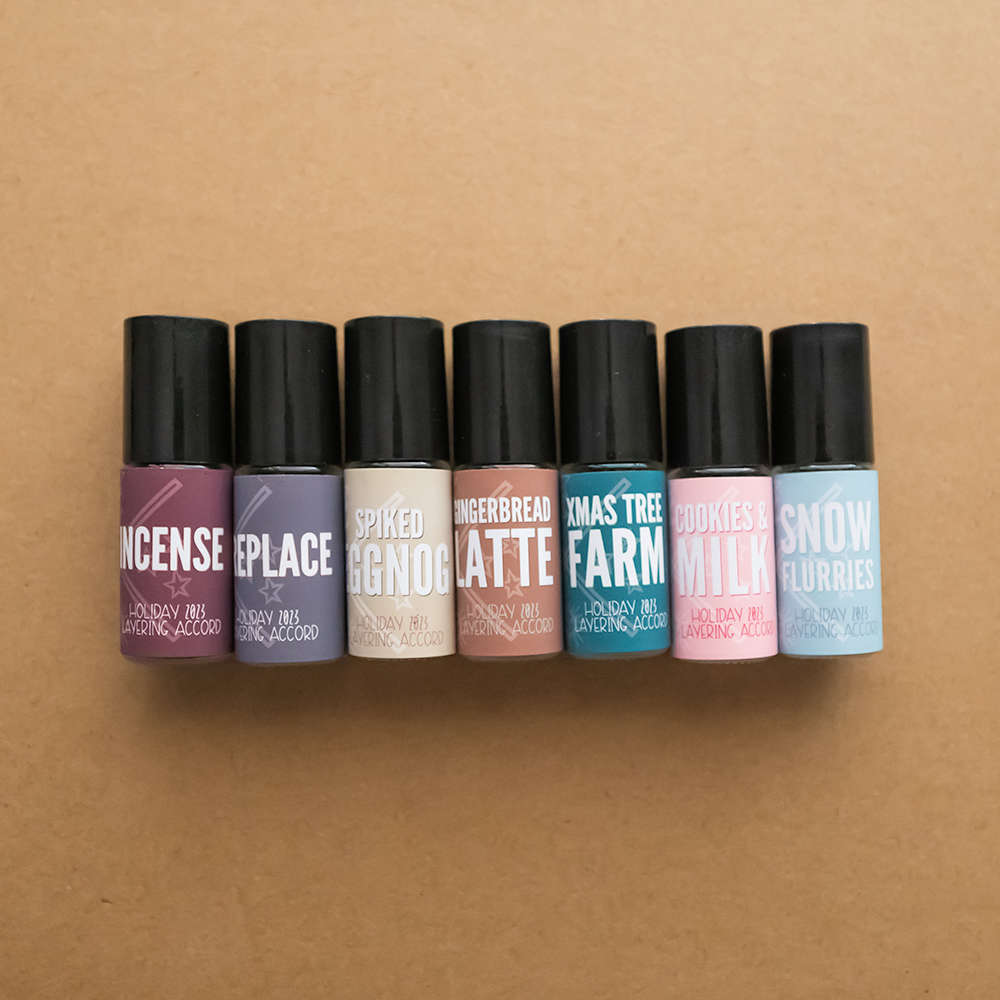 HOLIDAY LAYERING / SINGLE NOTES
I've mixed up something special to brighten your holiday season -- a whole collection of festive single notes/layering fragrances! You might recognize a couple of these as returning from previous years' layering sets, but there are also some brand new additions, all perfectly suited for layering or wearing on their own (because sometimes you just want to smell like a tree farm or like you've just been to a bonfire, and don't let anybody tell you that's weird)

Available in perfume oil extrait (6ml roll-on only), Parfum (10ml travel spray and 30ml), linen mists (limited stock), and hair serum.

This is a limited edition collection released exclusively for the holiday season. These are not part of our permanent line of layering accords, and will not be restocked after the holiday collection is retired.


Christmas Tree Farm
Cookies & Milk
Fireplace
Gingerbread Latte
Incense
Snow Flurries
Spiked Eggnog
SHOP HOLIDAY LAYERING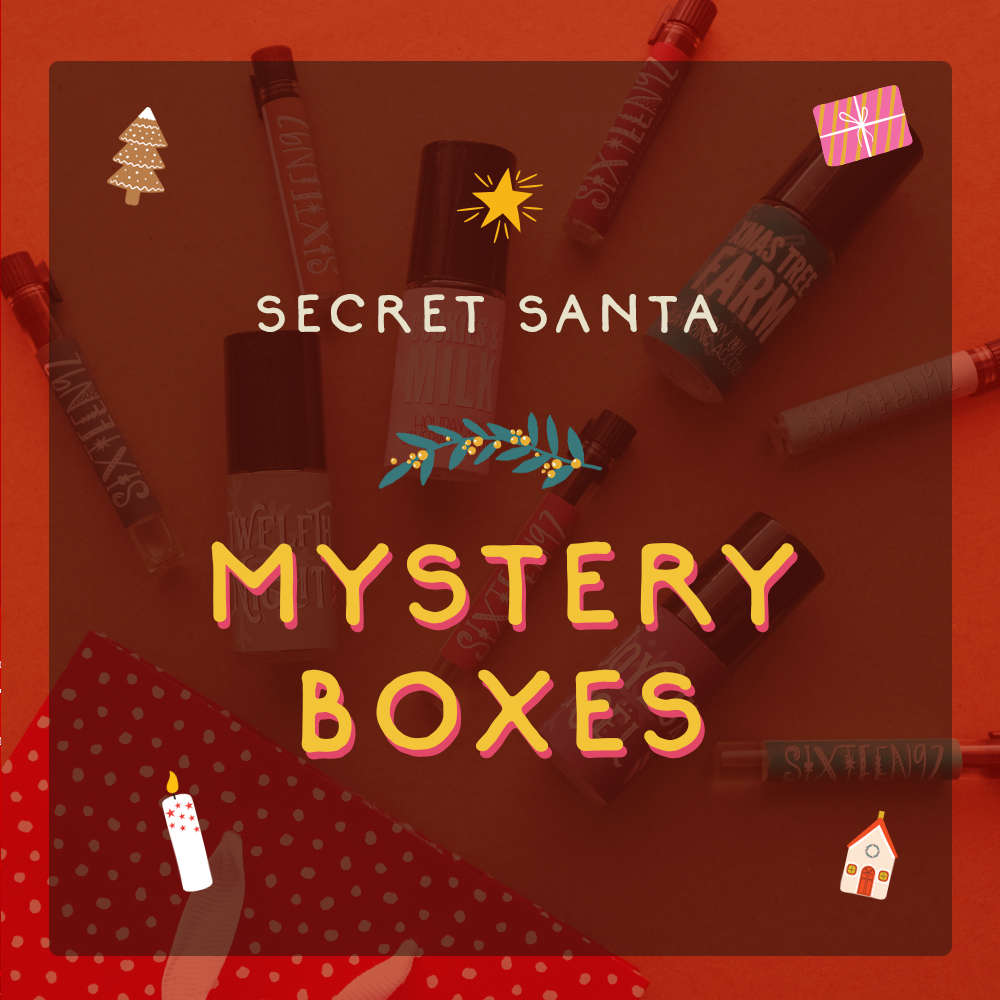 🎅🏼 Be your own secret Santa! 🎅🏼
We've done these (or something like them) for several years and they're always a hit! This year they're back and bigger than ever.

Holiday MYSTERY BOXES will be available in two sizes:
Stocking Stuffer (mini box) - $55 (retail value $75+)
Gift Box (deluxe box) - $75 (retail value $100+)
All boxes contain a mix of samples/minis and full sizes, and can include GC best-sellers, seasonal items, limited editions, and exclusives (and maaaaaybe even a surprise discount code or gift card ;) ).
Every box will contain multiple fragrance items and at least one hair care and/or home fragrance product.


I'll be releasing these in multiple drops — if you miss the first round, or the release timing isn't compatible with your timezone, I'll be dropping more throughout the weekend.
GRAB A BOX
Restocks + Misc. Additions
I've scheduled several restocks to coincide with the holiday release so that there will be plenty of stock to kick off the event. The following is a list of scheduled restocks:


Perfume Oil Extraits & Parfums - Most general catalogue and current seasonal collections in all sizes (including the Supernatural Collection and November Legacy).
AURA linen mists - will be available in Holiday 2023 Collection, Holiday single notes/layering collection, and a limited batch of seasonal collection and GC options.
Hair Care - SuperNatural hair serums will be restocked in all GC, seasonal, and holiday fragrances (including the Holiday Layering collection).
HOLIDAY PROCESSING / TURNAROUND TIMES
While a majority of Holiday Collection and GC stock will be Ready To Ship, some items (including limited editions, Legacies, and some hair care/home fragrance stock) will be bottled to order and may require additional lead time prior to shipping. Processing times will be posted on the website's top banner and I will endeavor to keep this updated with the most accurate shipping estimates possible.


Due to seasonal postal delays, I am unfortunately unable to *guarantee* holiday arrival for ANY holiday sale order. Please know that I will be doing everything possible to ship orders as quickly as I can, but I am just not comfortable making guarantees that may not be able to be met during this busy shipping season. If your order contains gifts PLEASE leave a note to that effect in the order notes at checkout (or reach out within 24 hours of placing your order) and we will do everything possible to accommodate.


If you need a last-minute or time-sensitive gift, please remember that we do offer
gift cards
which are delivered electronically!

Details & Important Information
SALE DATES & TIMES: Sale will start Wednesday 11/22 at midnight CST (11:59:59pm 11/21) and end at 11:59pm Thursday 11/30. All times listed are in Central Standard Time.


SALE CODES & DISCOUNTS: Discounts cannot be "stacked." Please choose the available promotion that offers you the most savings. Where applicable, codes must be entered on the last checkout page prior to confirming your order, and discounts do not apply to orders placed before 11/22 or after 11/30. Discounts apply to in-stock items only. No rain-checks and no discount adjustments for orders placed outside of the sale period outlined above.

SAMPLES: Samples will be available for all Holiday 2023 collection fragrances (including discovery sets). Samples will NOT be available for the Holiday Layering Fragrances/Single Notes, as these are limited edition products.


CHANGES TO ORDERS/ADD-ONS: We are not able to add items to an order once it is placed. If you forgot an item, you will need to place a second order for that item, but please remember that we will be unable to guarantee combined shipping for any holiday sale orders. I apologize for any inconvenience. PLEASE double-check your order before placing it so that no one is left in an unfortunate predicament!

COMBINED SHIPPING: We are not able to guarantee combined shipping and are unable to hold any orders during the sale event, nor will we be able to hold any orders placed prior to the sale to combine with sale orders. In some cases I may catch and combine orders placed on the same day, at my discretion, but cannot guarantee that any orders can be combined during the holiday sale. I apologize for any inconvenience and thank you for your understanding!