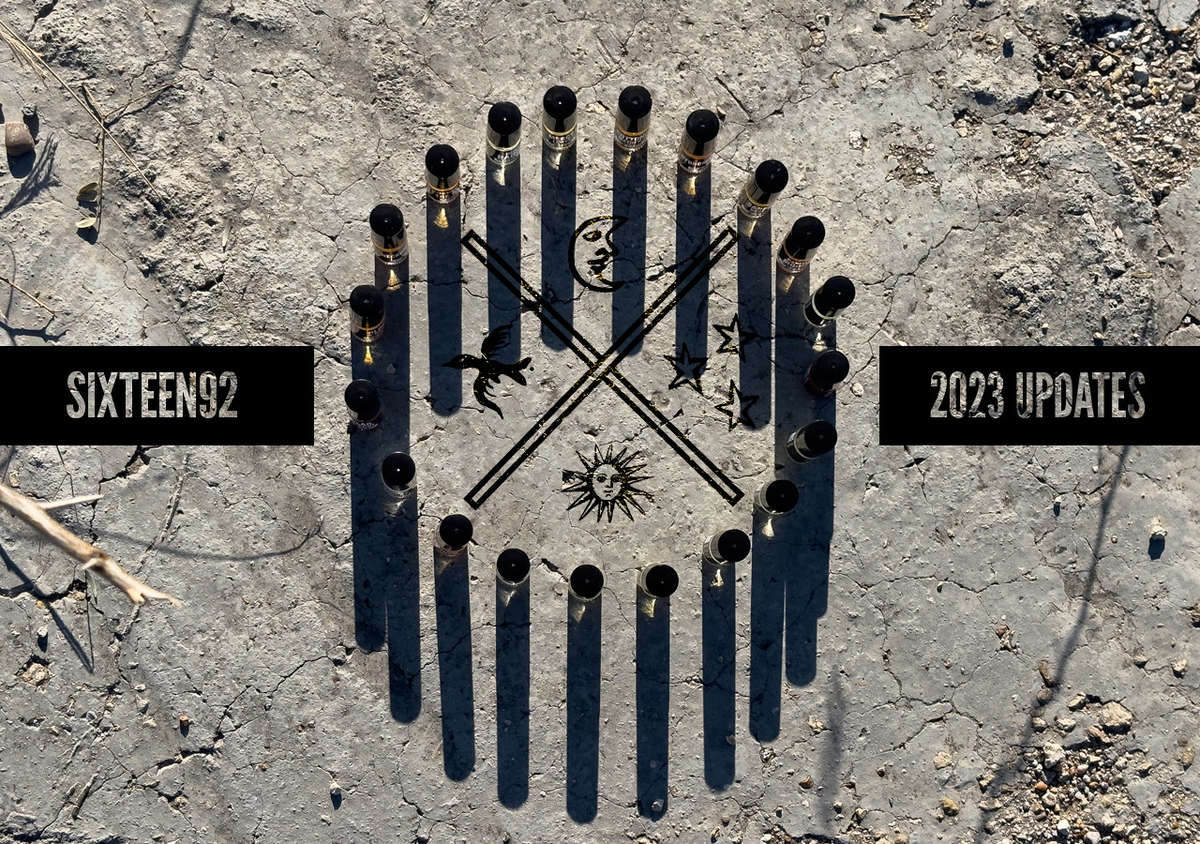 From a brand new permanent catalogue to upgraded shipping processes, we've got a lot of updates to share for the new year.

Here's an overview of everything we've been working on: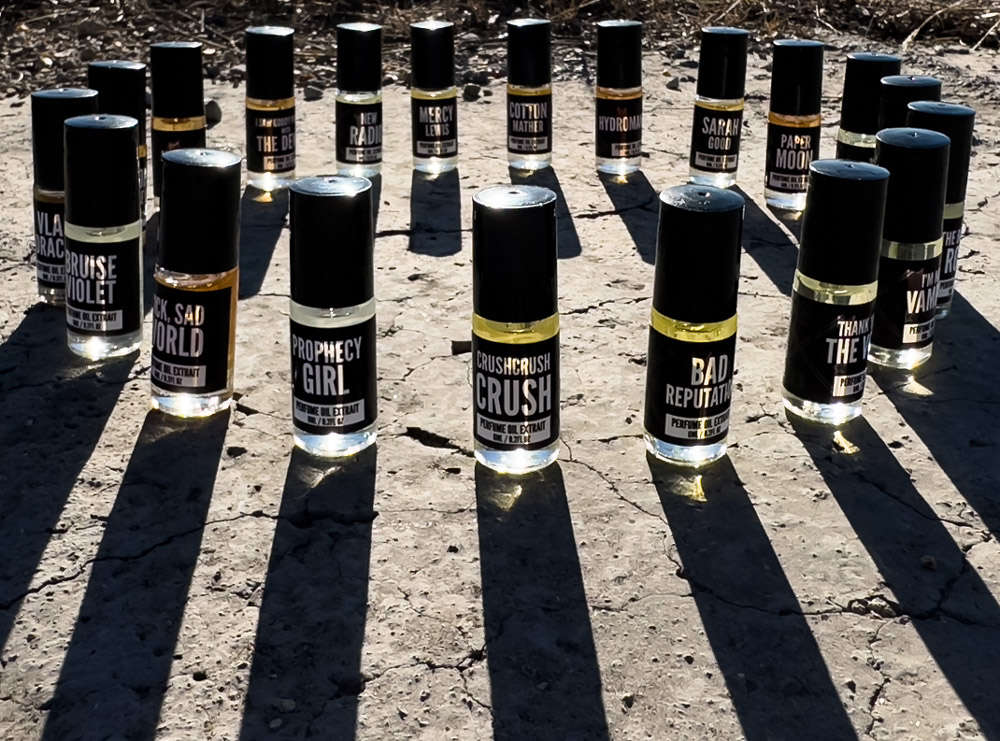 Meet The New GC
We've revamped our permanent collection for 2023, adding seven new favorites.
The new catalog will be available starting February 1.

(New additions to the catalog are italicized in the list below)


Bad Reputation
Blood & Honey
Bruise Violet
Cotton Mather
CrushCrushCrush
Hydromancy
I Saw Goody Proctor With The Devil!
I'm Not A Vampire
Lolita
Mercy Lewis
Necromancy
New Radio
Paper Moon
Prophecy Girl
Salem
Sarah Good
Sick, Sad World
Thank You For The Venom
The Bottling Room
Vlad Dracul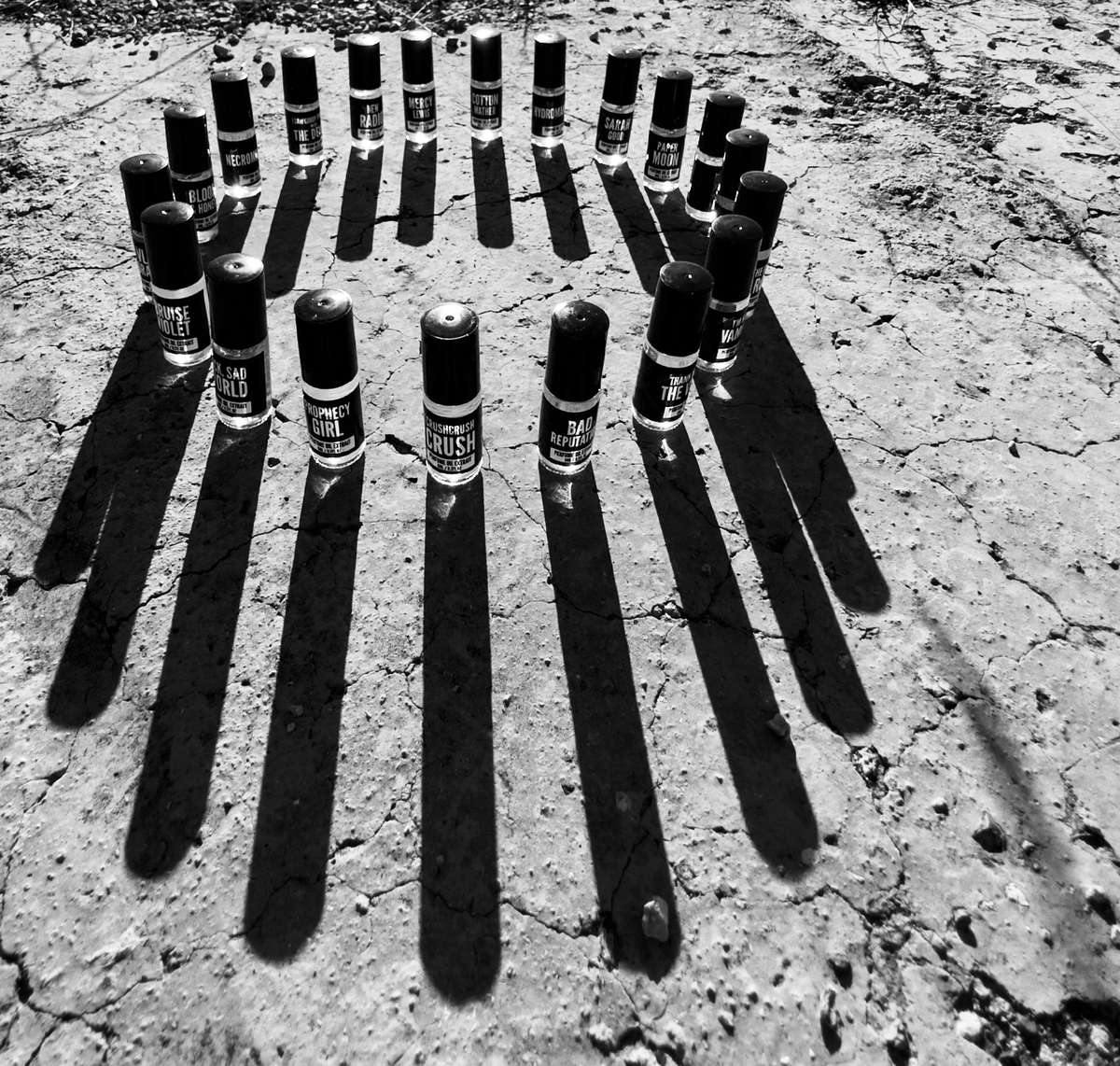 What's Going Away:
Our goal is to maintain a permanent catalogue that is not susceptible to the supply chain shortages and delays that we've faced with some ingredients this year. Sadly, this means that some beloved fragrances could not remain in our year-round offerings, as they contain ingredients that either cannot be regularly or reliably sourced, or have faced significant price increases and are no longer sustainable to keep year-round.
The following fragrances will no longer be part of the permanent collection -
Aeromancy
Bridget Bishop
Chiromancy
Last Exit For The Lost
Mellifera
Nereids
Pyromancy
Southern Gothic
Tituba
Ved'ma
Wicked

Are they gone forever? Absolutely not!
All of these fragrances will be added to our Legacy rotation and will make appearances whenever possible. Additionally, all of these fragrances are still in stock on the website in a new LAST CHANCE category. These will be available while stock lasts, so you can still stock up on a retiring favorite.
I know that several of these have been very popular over the years, and I really hated having to remove them. Whenever possible I did my best to select replacements that have a somewhat similar vibe, or would be equally loved.
Order Processing Times and Fulfillment Changes!
For 2023, we have made the decision to outsource a majority of our order processing. While everything will, of course, still be created and blended "in house", a majority of the bottling, labeling, and general order prepping will be managed by a local third party. This will allow for faster and more efficient order fulfillment for 2023, which I know is much-needed!
Beginning January 2, new orders will be subject to a processing time of up to 10 business days. This will likely get shorter (and most orders will probably go out faster than this), but we've included a bit of a buffer to account for any hiccups with our new fulfillment partner. For open orders placed prior to the switch, I will be fulfilling those in-house and clearing the queue as quickly as I can. Some batches of open orders may go to our new fulfillment team whenever feasible, to speed things up.
Bottles, Sizes, & Formats
Going forward, all permanent collection and seasonal fragrances will be offered in the following sizes/formats:
Perfume Oil Extrait
2ml sample ($5)
6ml roll-on ($15 - $17)
Parfum Extrait (alcohol-based)
10ml travel spray ($22 - $24)
30ml bottle ($55 - $60)
At this time, no changes are being made to AURA Linen Mists, Hair Mists, or Hair Serums, but minor adjustments may need to be made once we get settled with our new fulfillment process. Please remember that these items are stocked less frequently than fragrance items, and may not be available in every fragrance.
Discontinued & Last Chance Fragrances
The new General Catalogue changes will go into effect Wednesday, February 1. All fragrances that are not moving to the new GC are available now in the Discontinued & Last Chance shop category in all current size options except for samples.

We do also have a few bottles of most discontinued fragrances available in hair care or linen mist options, and those will remain on their respective product pages until the new GC options switch over on February 1.

All are available strictly while remaining stock lasts, and I cannot guarantee a restock of any of these prior to Feb. 1 (though I will try if it is at all possible).

Additionally, all GC and current collection fragrances will be available to order in the 10ml roll-on bottle format while our supply of these bottles lasts. This might be before February 1 or it might be slightly after -- I will be conducting a final inventory of the 10ml roll-ons and updating stock levels over the next few days in case anyone would like to stock up on a favorite fragrance in this bottle size.
X Shop Last Chance Fragrances Here X